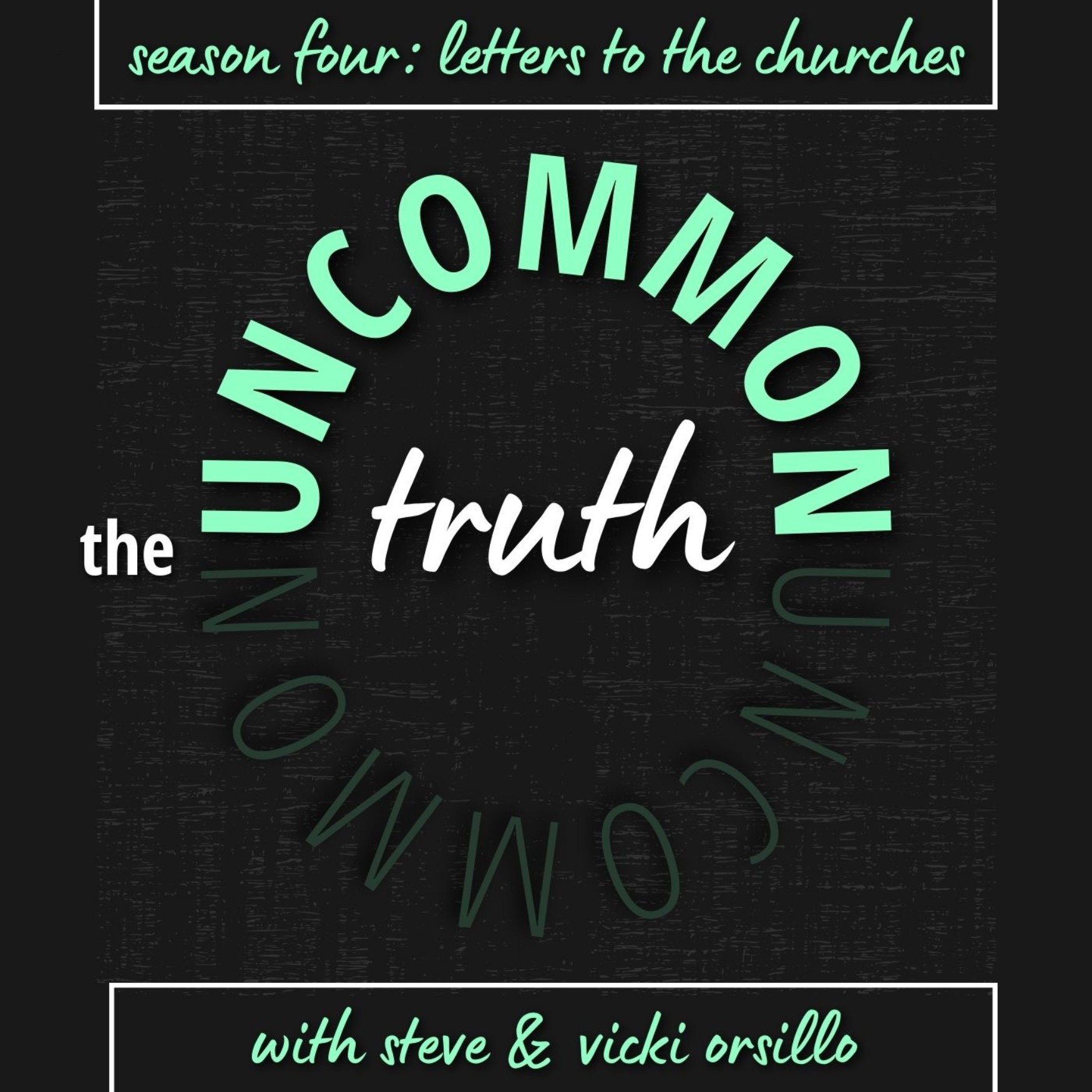 In our final episode of Season 4, Steve and Vicki explore James chapter 5. As we wrap up this book of the Bible, the topic of suffering with Christ is highlighted. Do we accidentally assume that if we're Christians we shouldn't have to experience suffering? The lives of Jesus and His disciples would heartily disagree.
The School of Transformation: Visit transformationschool.org to apply today! 
Connect with the show: Email uncommontruthpodcast@gmail.com with topics you would like to see covered, episode feedback, and any questions you would like to ask Steve and Vicki.
You can now watch The Uncommon Truth on YouTube!
Visit www.uncommonpodcast.com to listen to more of The Uncommon Truth. Don't forget to subscribe and leave us a review! Send the link to a friend who needs it!