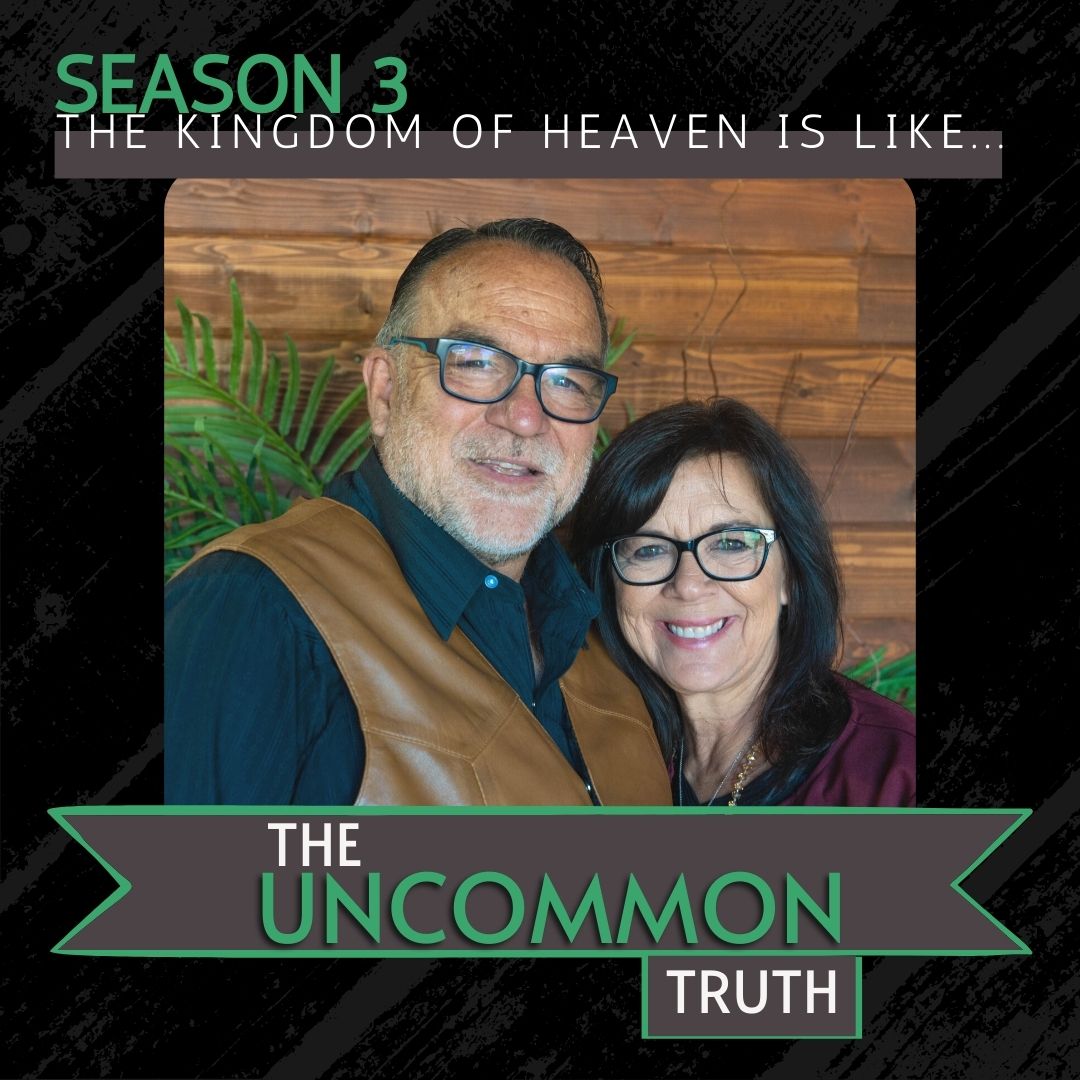 This week in our kingdom series, we're looking at what Jesus gave, and what he was focused on.
At the last supper the disciples get into a debate about who is the greatest among them. In the midst of this, Jesus was busy telling them that they were called to give their lives for his kingdom. It's so easy to lose focus of Jesus' idea of the perfect kingdom, and start pursuing money, influence, and recognition. What are you looking at?
Learn more about School of Transformation Lite:On the Move: this course distills the key teachings and practical tools from the School of Transformation into three bite-size modules. We are excited to now, for the first time, present this life-changing curriculum as an online course that you can take any time, from anywhere. Find out more or enrolled today!
Connect with the show: Email uncommontruthpodcast@gmail.com with topics you would like to see covered, episode feedback and any questions you would like to ask Steve and Vicki.
You can now watch The Uncommon Truth on YouTube! Subscribe to our YouTube channel and never miss an episode.
Visit www.uncommonpodcast.com to listen to more of The Uncommon Truth. Don't forget to subscribe and leave us a review! Send the link to a friend who needs it!
Watch our online church broadcasts Wednesdays @ 6:30 PM PDT & Sundays @ 11 AM PDT: www.changeoroville.org
Steve Orsillo's books are available here on Amazon!